We are a firm believer in 'If you have got it, flaunt it!'. All girls are blessed with a sexy back. And who wouldn't like to show it off! A sexy blouse design suits all body types – from size-zero to chubby girls. Recently, we have come across quite a few sultry ones, which we know you will love too!
Besides their alluring nature, they are quite versatile and goes with sarees, lehengas, and a plain skirt as well. The only thing that you have to worry about while wearing them is sheer confidence. Without that, the charm of sexy blouse designs can really take a downward spiral!
For all our confident, strong ladies out there – here are some sexy blouse back designs you will love to carry at the next wedding! Whether you are a bride or a bridesmaid, there are some elegant and subtle designs for all kinds of girls on this list!
Latest Sexy Blouse Designs (For Back!)
A subtle one that does the job of sexy without showing too much skin!
You know what they say, always keep them longing for more! This sexy blouse design with saree tied on lower belly does exactly that.

Via @sarikagangwal
Multiple Dori with chunky net latkans
A statement latkan can add to the charm of an already sexy blouse back!

Via @morviimages
An ultra-gorgeous one perfect for your mehendi function
Yellow is one of the favorite colors for brides to wear on mehendi day. And this blouse design goes perfectly well with yellow color lehenga & adds glam to bride's mehendi day look!

Via @morviimages
Make complete use of a gorgeous bow detail!
These sexy blouse designs were made even more interesting with a cute bow detail instead of the normal hook! Just see how enchanting they look on an almost bare back blouse. From brides to bridesmaids, from big day to sangeet night – the bow detail on a blouse can skyrocket the prettiness of any of your outfit!

Via Pinterest


Via Pinterest


Via Instagram


Via Instagram


Via Instagram

Via @shanqevents
Just the two doris
This bride paired her red bridal lehenga with an attractive blouse with just two doris and some fancy latkans. A blouse that can certainly become another unique point of your showstopper D-Day avatar!

Via @littlebigweddings
A little more subtle design!
As mentioned before, sexy blouses need the confidence to unleash their full charm, so if you aren't comfortable with the two doris, here is a little more traditional design for you that's subtle yet sensual!

Via Instagram
Almond-shaped cut to flaunt that back!
Contemporary brides, this one's for you. A unique way to flaunt your back with an almond-shaped cut. We also love those embroidered details on the side though!

Via Instagram
Or perhaps a square-shaped cut!
This captivating bridal portrait has so much to take away from – that unique pink and green color combination to a beautiful floral braid. But for now, we are gonna stick to the tempting cut on the blouse!

Via Instgram
Make things interesting with pom-poms
The adorable pom-poms are making this sexy blouse design equal parts sexy and cute!

Via Pinterest
An inverted V blouse back design for the win!
Your bridal lehenga comes with a heavy blouse piece. It's not always easy to get styling done on it. And the basic cuts don't seem so special. So, here's a modish inverted V-cut design for your big day that's slinky and quirky!

Via Pinterest
Hot Pink doing what it does the best … adding hotness to what it touches!
Set the temperature soaring with this sleeveless, skimpy sexy blouse design that will surely turn heads at any party you walk in!
Basic yet classy deep U-shaped cut
Here's a decent and sophisticated blouse design that this bride wore on her Haldi function. We are also loving those bead details on her blouse.

Via @lilacweddings
Another super sexy blouse design with a net tie-up!
Make heads turn with this attractive blouse with a net knot detailing on the top part of the blouse.

Via @southindiafashion.com
Voguish design with cross-strings!
Take notes on how to amp up a simple everyday saree with this modish sexy blouse design with cross-strings that's trendy, chic, and gorgeous.

Via @niharikavivek
For all the bold girls out there!
One of the latest blouse designs that will leave everyone in awe! But it's only for our not-so-shy girls out there.
A V-shape with frill borders
Just how stylish is this blouse design with frill borders and a V-shape cut! We highly recommend it for bridesmaids and sister of the bride/ groom!

Via @anushreereddydesign
The quintessential Sabyasachi blouse back design!
If you are a big fan of Sabyasachi (Duh!, who isn't?), you must be well aware of this sweetheart neck and sharp U-shape blouse back with tassels! It looks poised and is a definite suggestion for brides who love simplicity!

Via @sabyasachiofficial
A statement latkan can add to the glam quotient instantly!
This gripping blouse design got us head over heels.

Via @menahelandmehreen
A unique inverted U-shape cut
Want to draw a balance between traditional and modern? This blouse design with a unique cut and medium skin exposure is ideal to do that.

Va @diipakhosla
Scallop shaped blouse border with mirror latkans!
Instantly up your fashion game with this quirky scallop border blouse design with an adorbs mirror latkan.

Via @abhinavmishra
A breathtakingly beautiful sexy blouse design!
Another daring blouse design for girls who have the firmness to carry it. Raise the style bar even higher with a classic low rise bun decorated with baby's breath flowers.

Via @anitadongre
Extraordinary!
A sexy blouse design that's funky and will instantly attract attention to your style game.

Via Pinterest
A subtle hot blouse front design
Who said you can't wear a sexy front blouse design on your big day? Even if they have, they probably missed the beauty that Anisha was on her wedding day. Donned with a royal glam, she looks utterly gorgeous in this blouse by Rimple & Harpreet.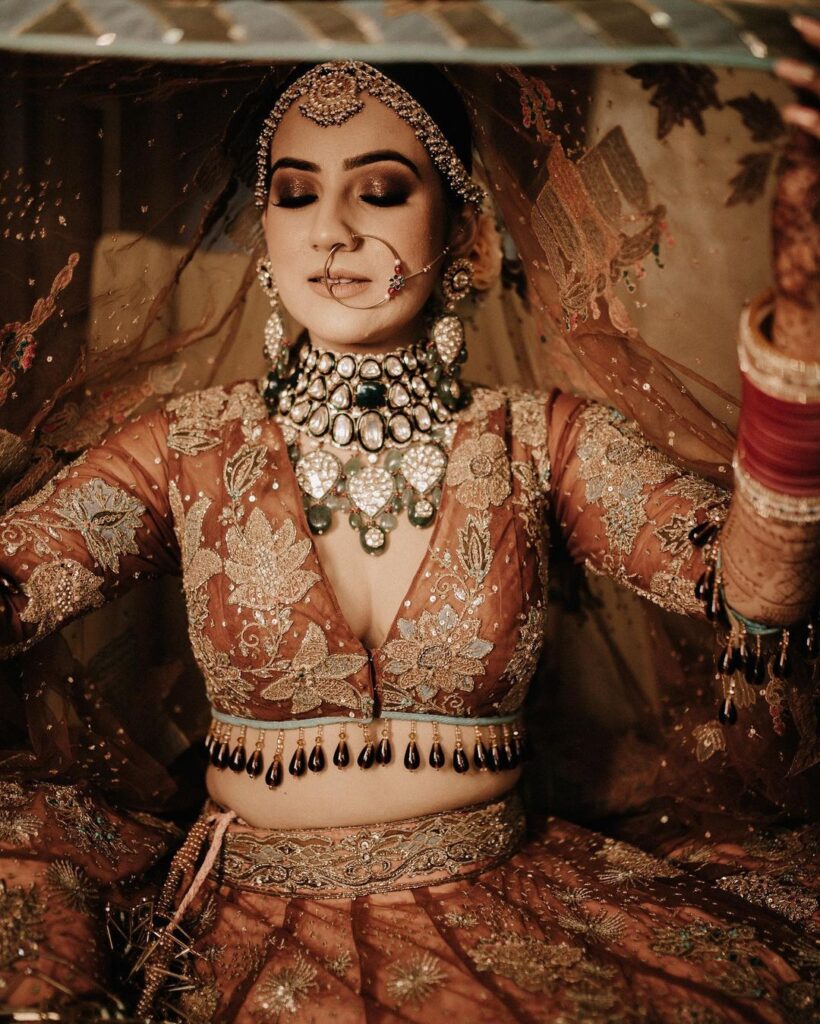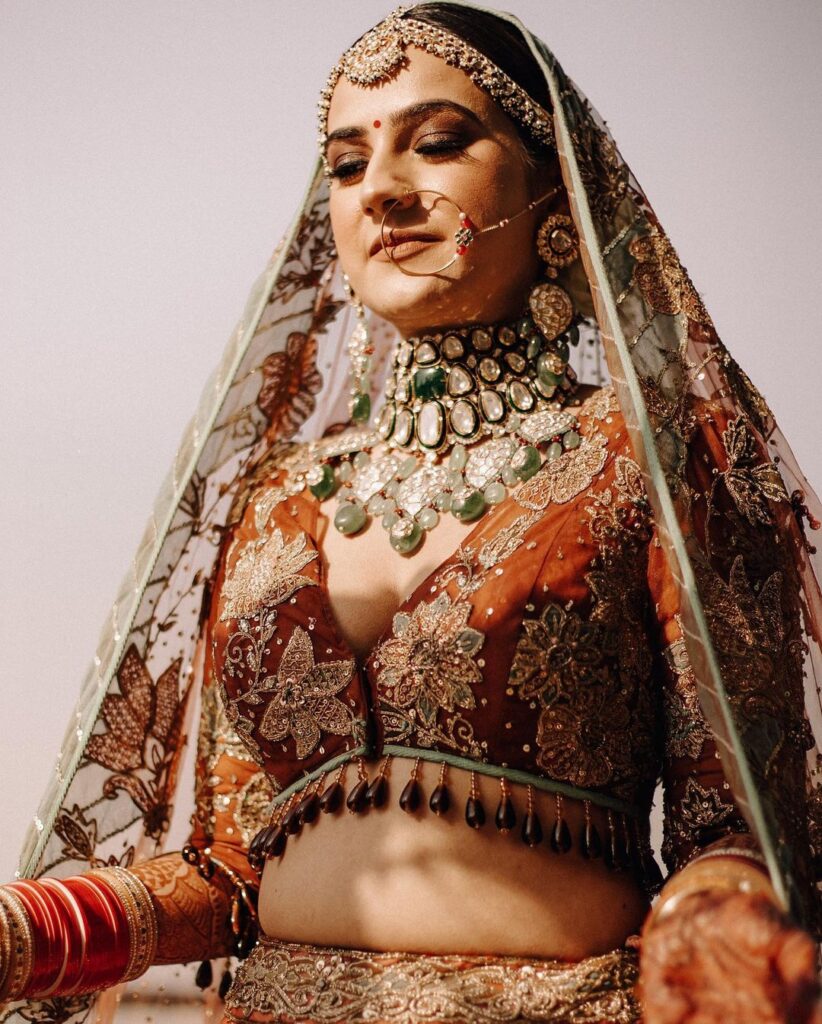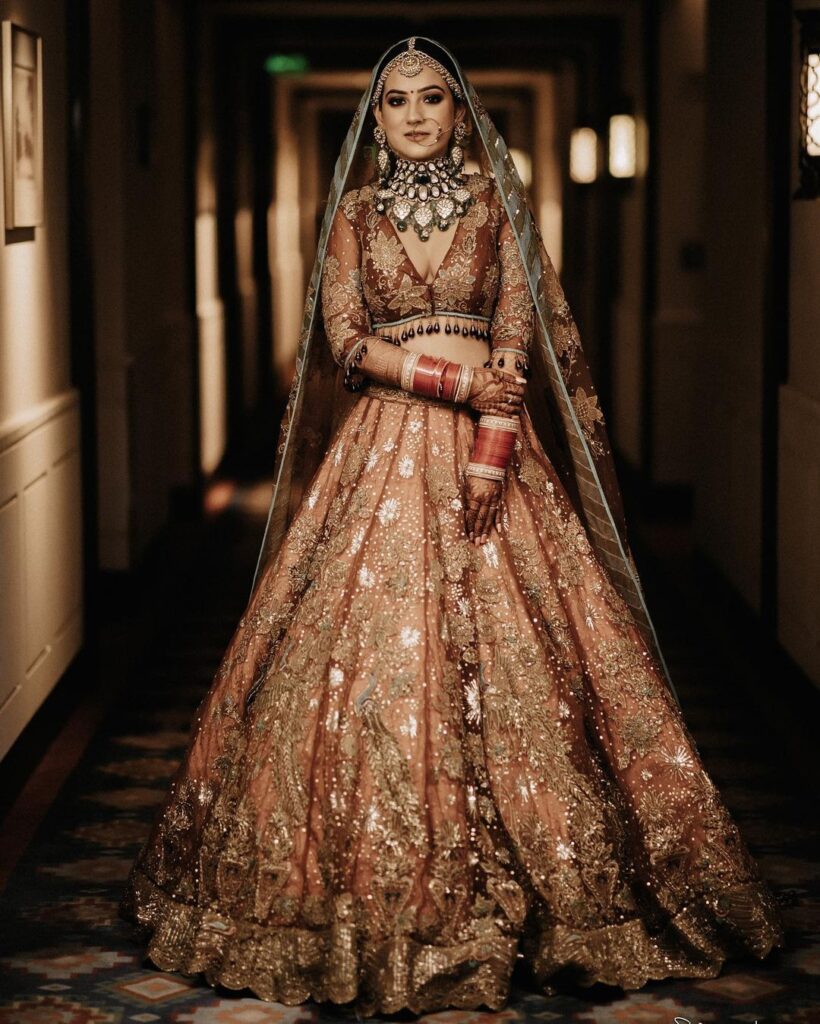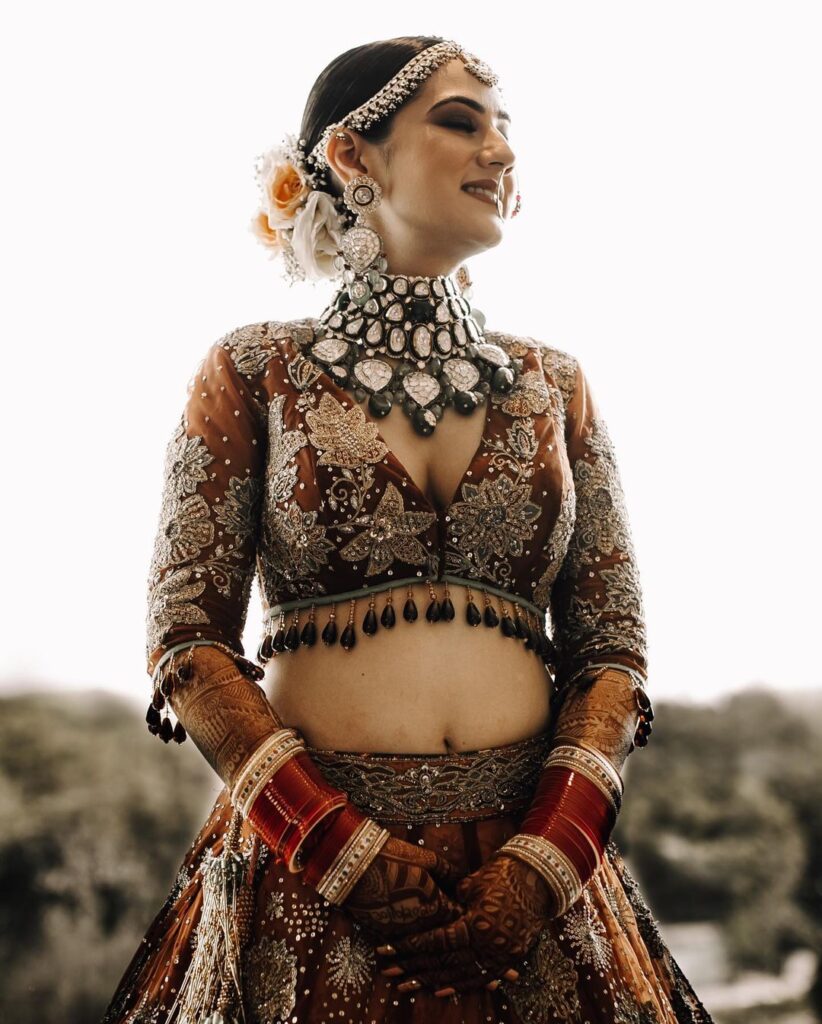 An elegant deep neck blouse design
Yet another bride who chose a sexy blouse with her ensemble on her wedding revelries. Akansha chose an elegant design on her big day with a deep neck and backless style to go with. Scroll to see her pictures.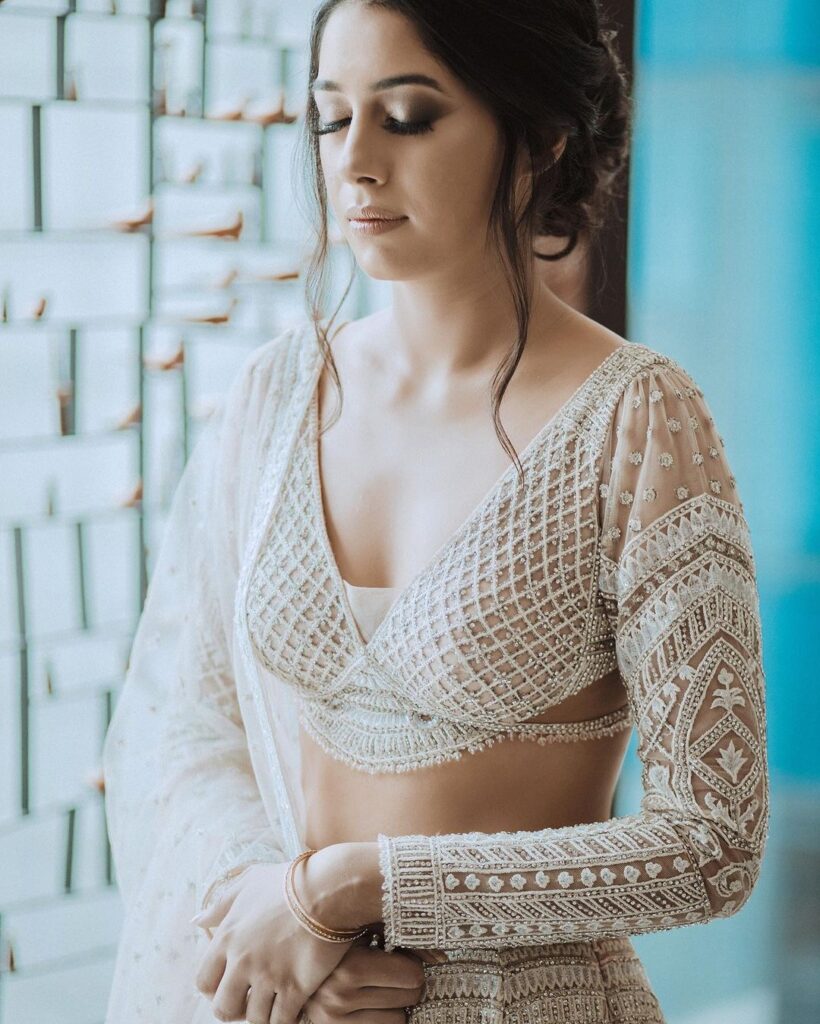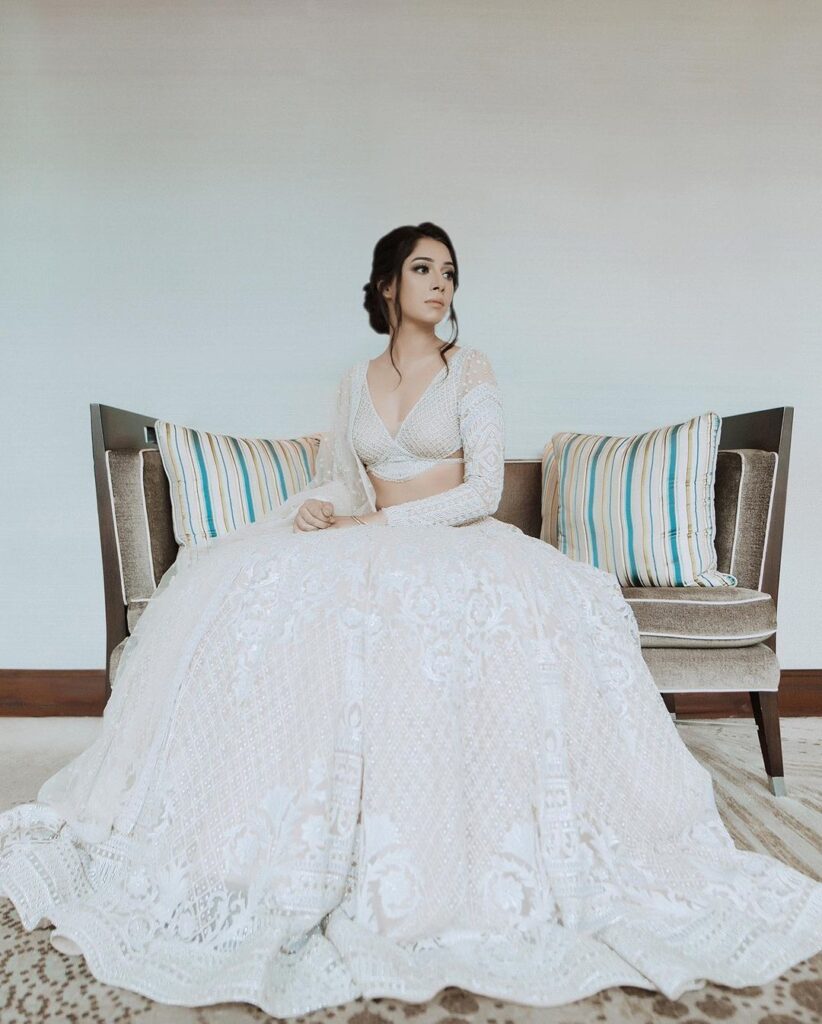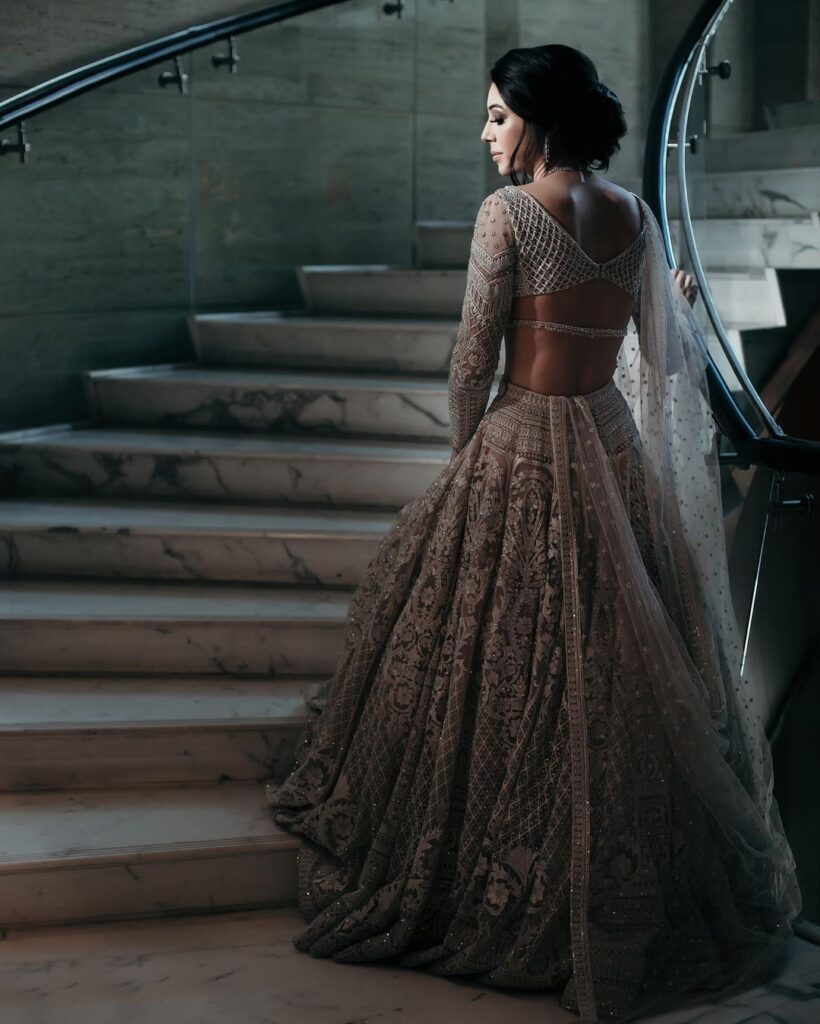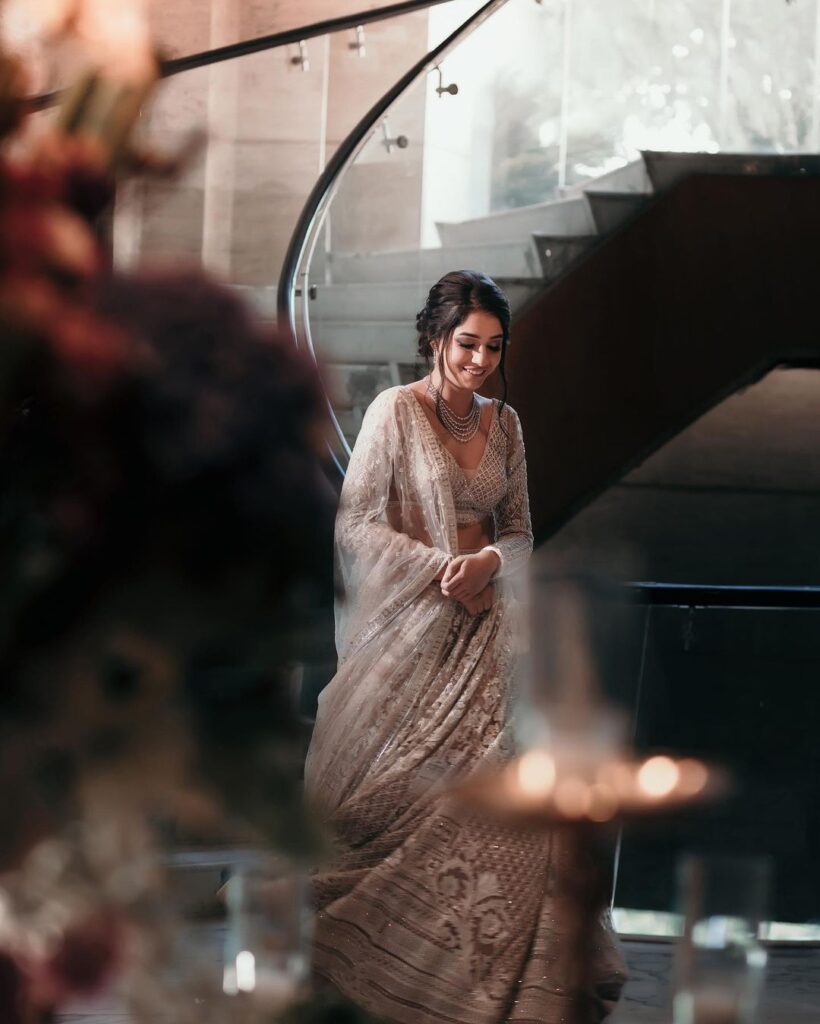 Which one of these designs is your favorite? Let us know in the comments below!